Scored your tickets to BaseConf 2020?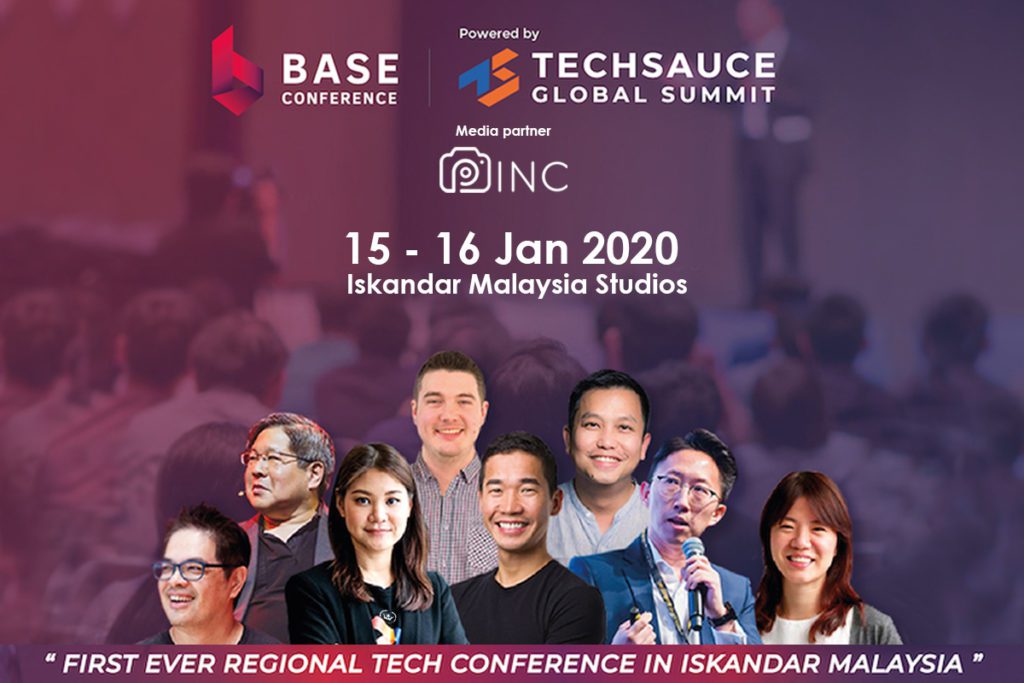 BIG DREAMS need to be fueled by the correct power source.
If you are looking to fuel your startup, get leverage for your business or want to be inspired by what is going on in the market, we've got precisely what you need. Boost your position by rubbing shoulders with the right people at BaseConf 2020, the FIRST-EVER Regional Business and Technology Conference happening in Iskandar, Malaysia!
Organising the event is START Malaysia with Techsauce Media Thailand, bringing you two days of conferences, exhibitions, and workshops. There will be a showcase of the local startup ecosystem and information sharing so that the community can move forward faster and more effectively. Reported or not, there is no denying that a lot of innovation and ideation is happening, and this event will be a leverage for many in the scene.
Who will be there?
Venture Capitalists and Investors
They are looking for great minds, intuitive ideas, and projects that will rake in the money. Venture capitalists and investors will be flocking to the event; yes, they have good money to invest. They are eager to listen, get down to the minute numbers and listen to your journey. But before you let your dreams fly with your imagination, you must present yourself and ensure your ideas are brought forth.
Large Corporates, Tech Giants and Government Agencies
So you've got your business up and running, looking to make it better and maybe score new customers or sell off your product/business – anything is possible if you work on it and believe! Perhaps you've also got to put yourself out there for the right people to find you. What's more, these corporations have a lot of experience and tech that will inspire you and give you fresh ideas for your business. You need to see, ask and learn!
Fast-Growing Startups and Technology CompaniesStartupsre companies that probably didn't exist five years ago, and voila, now they have their name stamped everywhere and interviews upon interviews on what spurred their idea and how they got this far in almost no time! Learn from those who learned the hard way; you don't have to hit walls; you have to hit it off with those who have paved the way.
Esteemed Speakers
The speakers at BaseConf 2020 are industry experts from around the region. They look forward to bringing something new to the table, empowering you to head out with new ideas, strategies, tips, and tricks that will help you in the real world, not just a conceptualised one. Hear what entrepreneurs, venture capitalists, corporate leaders, and regulators have to say during the 2-day conference.
Among them are Yaw Yeo, the Managing Director for International Business for Alibaba Cloud, focusing on E-commerce; Tengku Dato' Sri Azmil Zahruddin Raja Abdul Aziz, the Deputy Managing Director of Khazanah National Berhad, who will cover Venture Investment and Ee Lynn Tee from Sime Darby Property Corporate Innovation that will share on Innovation and New Ventures.
To view the complete panel of speakers, click here.
It is HAPPENING, and it is BIG. The door is open for you. Don't miss the opportunity by missing the sign-up!
There are three types of entry tickets; Student, Regular and Exclusive. However, because you heard it here first, you are entitled to get 10 percent OFF by entering the code Pincstyle10.
For more information about the event, head over to BaseConf 2020. To get tickets, click on THIS!
As BaseConf 2020's media partner, we want to SEE YOU THERE!